As dog owners, we want to ensure that our furry companions receive the best possible care, including a well-balanced and nutritious diet. With so many dog food brands and options available in the market, it can be overwhelming to choose the right one. In this article, we will review Spot and Tango dog food, a brand that offers freshly cooked, human-grade meals for dogs.
Spot and Tango was founded in 2018 and has since become a popular choice among dog owners who prioritize their dog's health and wellbeing. The brand believes that dogs deserve fresh, high-quality food that is similar to what we eat as humans, and they have created a range of recipes to cater to different dog breeds and needs.
One of the unique features of Spot and Tango is that they offer personalized meal plans based on your dog's specific needs. When you sign up, you will be asked to provide information such as your dog's breed, age, weight, and activity level. Using this information, Spot and Tango will create a customized meal plan for your dog, ensuring that they receive the right amount of nutrients and calories.
Spot and Tango's meals are made with 100% fresh, whole ingredients, and are free from artificial preservatives, colors, and flavors. They use high-quality proteins such as beef, turkey, and lamb, as well as nutrient-rich vegetables like spinach, carrots, and sweet potatoes. Their meals also contain vitamins, minerals, and other essential nutrients that are vital for your dog's health.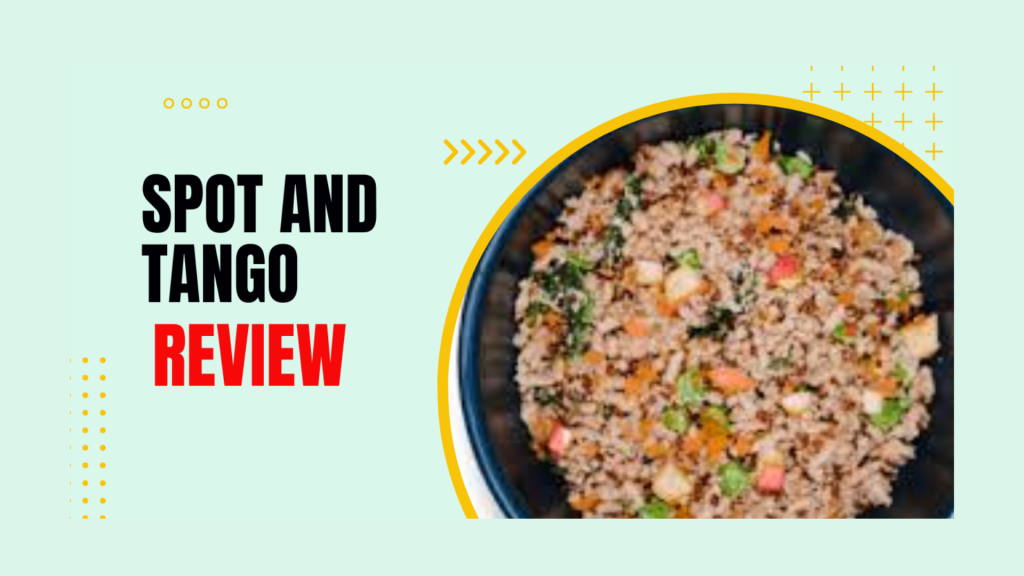 One thing that sets Spot and Tango apart from other dog food brands is their cooking process. They cook their meals in small batches at low temperatures, which helps to retain the nutritional value of the ingredients. This ensures that your dog receives maximum nutrition from their food.
Spot and Tango offers four different recipes, including beef, turkey, lamb, and chicken. Each recipe is balanced to provide your dog with a complete and balanced meal. They also offer a trial pack, which includes two weeks' worth of meals, so you can try out their food before committing to a subscription.
In terms of pricing, Spot and Tango's meals are more expensive than traditional kibble. However, this is to be expected given that their food is made with high-quality, fresh ingredients. The cost will vary depending on your dog's size, breed, and activity level, as well as the frequency of deliveries.
Overall, Spot and Tango dog food is an excellent choice for dog owners who want to provide their dogs with fresh, human-grade food. Their personalized meal plans, high-quality ingredients, and unique cooking process make them stand out from other dog food brands. While their meals are more expensive than traditional kibble, the benefits to your dog's health and wellbeing are worth the investment.